Weekend Veterinary Urgent Care
When You Need It Most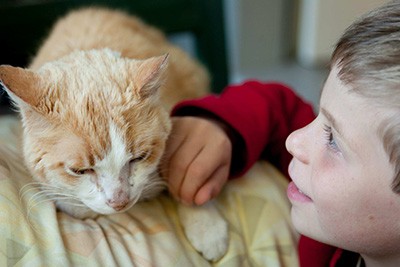 We are able to take care of most types of urgencies and emergencies for dogs, cats, birds, and small exotics. Thunder Bay Veterinary Urgent Care is open on weekends when most veterinarians are closed or unavailable.
While we share facilities with the Switzer Veterinary Clinic, we have a separate phone number, website, and staff. Everyone is welcome, and you are not required to be an existing client to use our veterinary urgent care services. We will forward your pet's medical records to your regular veterinarian's office after the visit and work with them for any follow-up care that is needed.
Our Open Hours:
Monday – Thursday: Closed
Friday: 6:00 p.m. – 8:00 p.m.
Saturday: 8:00 a.m. – 8:00 p.m.
Sunday: 11:00 a.m. – 8:00 p.m.


Top-Grade Urgent Care
Our team of devoted professionals is equipped and trained to diagnose and treat your pet. Thunder Bay Veterinary Urgent Care is fully staffed and has a full suite of laboratory and imaging equipment. We have a full surgical suite that includes endoscopy, laparoscopy, and orthopedic services.
We are able to handle most types of urgent and emergency cases including:
Serious, physical trauma
Broken bones
Choking or difficulty breathing
Loss of consciousness
Labor
Inability to urinate or defecate
Lacerations
Bite wounds or porcupine quills
Toxin or foreign body injection
Eye and ear infections
Diarrhea, constipation, or vomiting
Things To Know
Please call us prior to visiting to discuss your pet's symptoms and condition with a member of our team. We will advise life-threatening emergencies to come in immediately. Meanwhile less urgent cases like diarrhea or an ear infection may be given an appointment time later in the day.
Though we see patients based on how critical their health condition is, we do our best to give our undivided attention to each individual animal. We appreciate and thank you for your patience.
If you need assistance when we are closed, please call your family veterinarian or contact one of the following emergency veterinary facilities:
Please remember that while we specialize in urgent and emergency care, we are NOT a 24-hour veterinary care facility. Additionally, we do not offer services that cover standard procedures included in check-ups, which should be scheduled with your family veterinarian. Switzer Veterinary Clinic clients should book an appointment through the SVC website.
We do not provide the following:
Wellness/preventive care
Vaccinations
Dental care
Elective surgeries
Medical cases that need 24-hour monitoring
---
Using Our Urgent Care Services
Call ahead. Please phone us ahead of time to discuss the nature of your pet's emergency with a member of our staff. A member of the urgent care team will give you an appointment time based on capacity, remaining appointment slots, and your pet's condition.
Bring Your Records.

If possible, bring any and all relevant medical records. We also need to know all of your pet's current medications. The more information we have, the faster (and more efficiently) we can diagnose the cause of your pet's condition. This will save time and money.

Please Be Patient.

Critical emergencies must be treated before non-critical cases. We appreciate your patience and understanding that wait times may vary.

Veterinarian Contact Information.

Sharing your family veterinarian's contact details with us allows us to forward all records to their office after your visit. This helps streamline any necessary follow-up care with your family veterinarian.
Call us to discuss your pets symptoms and book an appointment if you believe your pet needs immediate medical attention.